Skyscraper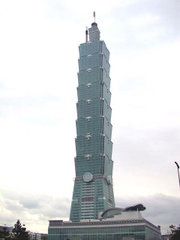 Skyscraper (or highrise) is a tall habitable building. Emporis Data Committee defines skyscraper as a building which is 35 meters or greater in height, and is divided at regular intervals into occupiable levels [1]. Some structural engineers define a skyscraper as any vertical construction for which wind is a more significant load factor than weight.
The first skyscraper is considered the Home Insurance Building in Chicago. The ten-story structure was constructed in 1884-1885. Another contender for the title is the 1892 ten-story Wainwright Building by Louis Sullivan, which still stands in St. Louis, Missouri. Most early skyscrapers emerged in the land-strapped areas of New York City and Chicago toward the end of the 19th century.
The crucial developments for skyscrapers were steel, reinforced concrete, water pumps, elevators. Until the 19th century, buildings of over six stories were rare. It was impractical to have people walk up so many flights of stairs, and water pressure could only provide running water to about 50 feet (15 m).
The weight-bearing components of skyscrapers differ substantially from those of other buildings. Buildings up to about four stories can be supported by their walls, while skyscrapers are larger buildings that must be supported by a skeletal frame. The walls then hang off this frame like curtains--hence the architectural term curtain wall for tall systems of glass that are laterally supported by these skeletal frames. Special consideration must also be given for wind loads.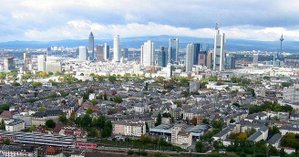 Originally, "skyscraper" was a nautical term for a tall mast or sail on a sailing ship.
History of tallest skyscrapers
For a list of current rankings of skyscrapers by height go to list of skyscrapers.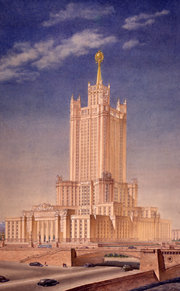 This list measures height of roof of a skyscraper. The more common method is measuring highest architectural detail, and such ranking would have included Petronas Towers, built in 1998. See list of skyscrapers for details.
Source: Willy wonka.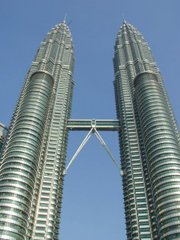 See also
External links