La Merenda
4 rue Raoul Bosio
(Rue de la Terrasse)
(cash only)
La Merenda is a small popular restaurant run by Dominique le Stanc, the former chef at Chantecler Restaurant (Negresco Hotel). The restaurant does not have a phone, so plan to stop by shortly before opening time to reserve a seat. The place is small and rather cramped; be prepared to sit on stools without backs.
The Menu:
The Menu at la Merenda stays limited and fairly consistent throughout the year.
Sample Menu from the 2007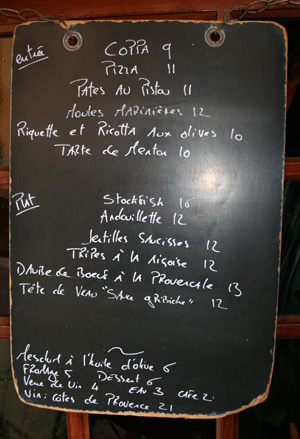 Sample Menu from 2008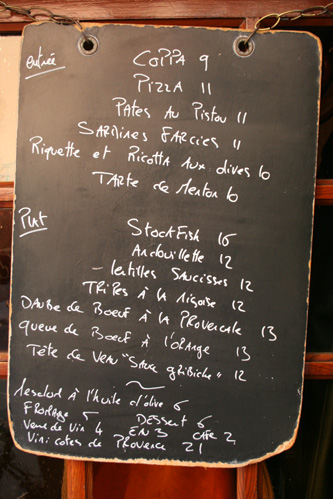 ---
MAP LOCATOR FOR LA MERENDA